Download

and experience

NVDA today!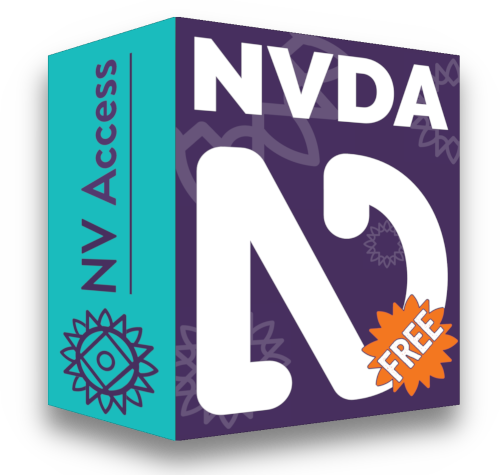 NVDA version 2016.4rc1
The NVDA screen reader can be downloaded free of charge by anyone. We do this because we believe everyone, especially the world's poorest blind people deserve access to computers and a way out of poverty. If you have the means, no matter how big or small, please consider making a donation before downloading NVDA. We rely on donations and grants to continue improving NVDA and to ensure it remains compatible with the world's rapidly changing technology.
Please note: NVDA is only available for PCs running Microsoft Windows 7 SP1 and later. If you require a version of NVDA that can still run on Windows XP or Vista, please download the much older NVDA 2017.3 for Windows XP instead. NV Access does not however recommend or support running this older version on newer Operating systems.
Donation Options
If you wish to donate, you can make a secure payment by credit card or by PayPal account. Amounts are in Australian dollars (AUD). Australian donations over $2.00 are tax-deductible.
NVDA Productivity Bundle
While downloading NVDA, take your skills to the next level with the "NVDA Productivity Bundle". We've packaged all our popular training modules AND telephone support into one convenient package – and at a discount!
Interested in Audio or Braille training? They're also available in The NV Access Shop.
Learn more
---
NVDA Community Resources
NVDA has a vibrant user community around it. The following are compiled by NV Access and the community and provided as a resource to users. They are not officially endorsed by NV Access. For more links to community supported resources including popular NVDA email lists, please see the "Email support" heading below.
Need support with your download?