Happy End-Of-Financial-Year to those who celebrate!
As well as that exciting occasion, this week is also Deafblind awareness week, so I thought I'd include a run through of NVDA's Braille settings. It's worth revising the settings you use for any program every now and then. Before that though, lots of news:
Helen Keller Services AccessAbility Awards
June has been an amazing month of honours for us. This week is Deafblind awareness week. As part of this, Helen Keller Services hold their AccessAbility Awards. And they have recognised us with an award! Thank you so much to Helen Keller Services! You can watch the presentation on the HKS 2023 Accessibility Awards page, or HKS YouTube channel.
And if you're just catching up on everything else from June, let's get you up to speed. First, our founders Mick and Jamie featured on Australian Story on ABC TV. If you missed the episode, you can still catch up on Australian Story on YouTube). Next, they were back up on stage at the Queensland Community Foundation's awards. Mick and Jamie accepted the 2023 Queensland Philanthropy Innovation Award.
We're hiring!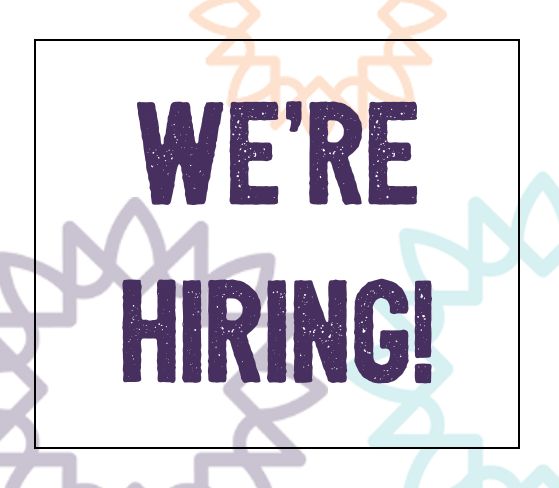 Would you like to join an award-winning team and help change lives? NV Access is seeking a software engineer to join us. The position is remote / work from home, anywhere in Australia. It is only open to people who are "An Australian resident for tax purposes". It is a fantastic opportunity to use your Python / C++ skills to empower blind and vision-impaired people globally through technology. For full information and how to apply, please see our Software Engineer Job Listing.
RBlind on Lemmy
We have previously mentioned the R/Blind community on Reddit. Earlier this year, they ran a Web Accessibility Survey we shared. That survey is still open.
Reddit has experienced a bit of a schism this month. While the R/Blind Reddit Community still exist, they have also setup RBlind.com on Lemmy. Lemmy is a decentralised platform, like Mastodon. If you'd like to check it out, head over to https://rblind.com/. And if you missed the chance to fill in the survey earlier, head on over to WebAccessibilitySurvey.com as they're still open for just a little while longer.
Blind Accessible Research and Exploration Jam
Speaking of Mastodon, here's a news piece I picked up from @NightBlade there:
"The first ever BARE (Blind-Accessible Research and Exploration) jam!
It's a one-week, chilled jam to learn and the challenges blind players face, and explore what kinds of game engines, features, and tools we can use to make games accessible to them.
Join if you have the time, you will definitely learn a lot!"
Submissions open from July 22 – 31.
Queries to NightBlade9 on Mastodon or NightBlade / DeenGames on Itch.io.
NVDA's Braille settings
We have designed NVDA to be as useable as possible to most users, out of the box. Even so, it is worth double checking your settings from time to time. How you work may have changed. You may have been working through Basic Training for NVDA, and want to change how Braille is tethered after learning about the review cursor. Today, let's have a quick look through NVDA's Braille settings, and see if you might like to tweak any.
The Braille display is set to automatic by default, which means it will auto-detect many displays when you connect them. If yours isn't one of those, this is where you select it.
The Output table is what code and grade NVDA will present text you are reading on the display. The Input table is the one you can type Braille in if your display has a Braille keyboard. Both of these are set to UEB Grade 1 by default.
Expand to computer braille for the word at the cursor presents the word under the cursor in non-contracted computer Braille.
Show cursor, blink cursor, Blink rate, and Cursor shape (for focus and for review) all control whether the caret is represented in Braille and if so, whether it blinks and the dot pattern used.
Show messages and Message timeout control whether messages (such as upcoming appointments or new emails or other notifications) are presented in Braille and if so, how long they are shown for.
Tether Braille allows you to choose whether the braille display will follow the system focus, the review cursor, or both. When "automatically" is selected, NVDA will follow the system focus and caret (whichever moved most recently). This option can be adjusted on the fly with NVDA+control+t.
Read by paragraph displays paragraphs of Braille instead of lines. Also, the next and previous line commands will move by paragraph accordingly. This means that you do not have to scroll the display at the end of each line even where more text would fit on the display. This may allow for more fluent reading of large amounts of text.
Avoid splitting words when possible works like Word Wrap in Microsoft Word – if a word is too long to fit at the end of a line, instead of only showing half the word, the whole thing is placed on the next line. Reading may be more fluent but may require more scrolling.
Focus context presentation gives context information when an object gets focus. For instance, that it is a list item, which is part of a list, which is part of a dialog, or as much as has changed.
Interrupt speech while scrolling controls whether speech stops while you scroll the display.

There is more information on these options in the Braille Settings section of the NVDA User Guide, particularly on some of the more complex options such as "focus context presentation". Please check the Braille settings for more info.

That's all for this week! Do try out those Braille Settings, or check out the Fediverse via R/Blind or Follow NV Access on Mastodon. Otherwise, Happy New Financial Year, and we'll be back with more in July.