We are continuing towards the release of NVDA 2023.3, so let's start off with the latest beta:
NVDA 2023.3 Beta 4
NVDA 2023.3 Beta 4 is now out. There are lots of fixes in both Beta 4 and Beta 3 (which was also released after last In-Process came out):
Changes introduced in Beta 4:
Fixed issue with running the installer of older versions of NVDA, once 2023.3beta3 was installed
Fixed performance issue with Windows Task Manager and Reliability Monitor
Fixed the announcement of cell formatting commands in Excel
Fixed regression that caused support issues with Windows 8 and older
Updates to translations
Changes introduced in Beta 3:
A new Audio setting panel. Options have been moved from Advanced preferences to control the volume of NVDA sounds and beeps, or to have them follow the volume of the voice you are using
Add-on store bug fixes:

Fixed bug where NVDA would not speak until restarted after add-on installation
Fixed issues with handling incompatible add-ons when upgrading NVDA
Fixed bug where add-ons cannot be installed if a previous download failed or was cancelled

Fixed performance issues with Task Manager
NVDA no longer ignores focus changes when a nested window (grand child window) gets focus
Fixed a potential cause of crashing during NVDA start-up
Updates to translations
If you aren't already in the beta cycle, you can read the full information about Beta 4 and download it from the NVDA 2023.3 Beta 4 release announcement.
Don't forget the differences in the beta / RC updates this time around. Please see this post from last In-process for the changes in how beta updates work.
Translatable string freeze
We have now entered the translatable string freeze for NVDA 2023.3
This means translations must be up to date by 23:59 UTC on 22 October date for inclusion in NVDA 2023.3. This is an important step towards the next release. We only start the string freeze once we have included everything which might change a "string". A string is a message or other piece of text NVDA reads which isn't already on screen. Strings can include error messages, text on settings screens, or reporting keyboard echo turning on or off.
NVDA Satisfaction survey 2023
NV Access is pleased to invite you to participate in the NVDA Satisfaction Survey 2023. As in previous years, this is a simple, three-question survey. The survey is open to NVDA users and testers around the world. We encourage everyone to complete the NVDA Satisfaction Survey 2023.
As with last year, the survey is on Google Forms however you do not need to have a Google account to submit the form.
Please do participate, and share with others, thank you!
Vale Mary Wynne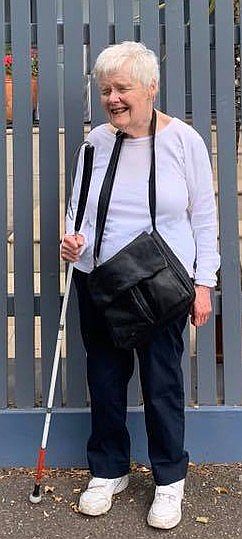 Before I (Quentin) came to NV Access, I used to teach NVDA and other technology at a large blindness organisation. One of the volunteers I worked with there, Mary, was passionate about NVDA and keen to help NV Access as well. Mary proofread Basic Training for NVDA, and the Microsoft Word, Excel and Outlook for NVDA modules. She provided valuable insight and attention to detail. She corrected many of my errors in those modules (Any errors in the PowerPoint module are entirely on me). Mary retired in 2019 but she and I regularly kept in touch since then. Mary passed away last week following a stroke. We were just one of many organisations to benefit from Mary's caring nature and lifetime of giving. I wanted to take the opportunity to recognise her service and her passing. She was also deeply religious and would not have wanted anyone to be sad for her. She is no doubt enjoying the eternal reward that she had been looking forward to.
Upcoming bug fixes
NVDA 2023.3 includes a lot of bug fixes which have been frustrating users. There are 16 updates in the 2023.3 "Bug Fixes" category alone. Here are just some of the most requested:
Fixed crash in Microsoft Word when Document formatting options "report headings" and "report comments and notes" were not enabled
NVDA will no longer jump back to the last browse mode position when opening the context menu in Microsoft Edge
NVDA is once again able to read context menus of downloads in Microsoft Edge
Fixed bug where NVDA would not speak until restarted after add-on installation
Fixed bug where add-ons cannot be installed if a previous download failed or was cancelled
Lots of things to be excited about there and many more I didn't get to list. If you haven't already, do check out the 2023.3 Beta 4 now.
Document Formatting
Since the first of those fixes I listed is about document formatting, let's have a quick look at it. For those who have followed the blog for awhile, we last covered document formatting all the way back in November 2020.
NVDA's document formatting settings let you choose what NVDA reports about objects while reading. For instance, generally it is useful to have NVDA report when text is a heading or a link. If you don't want that reported, you can disable it in NVDA's document formatting settings. Press NVDA+control+d to open the document formatting settings. This screen has many checkboxes. Check the ones you would like to have reported, and uncheck the ones you don't want.
One powerful way to use this feature, is by combining it with NVDA's configuration profiles. You can setup profiles for specific programs. With configuration profiles for Excel and Edge, NVDA can report table info in Excel, but not on the web if you choose.
That's all for this week, we'll be back in a couple of weeks!