The big news this time around is that we're now in the beta period for NVDA 2023.1, so let's start there:
NVDA 2023.1 Beta 1
It's beta time! That's right, NVDA 2023.1 Beta 1 is now available. Have you tried it yet? There are lots of exciting things coming in NVDA 2023.1! There's a new command to report the destination of a link: NVDA+k. Note that this keystroke affects several add-ons, which are already being updated. There is improved support for ARM64 and AMD64 versions of Windows, and many bug fixes, particularly in Windows 11.
For those who use Braille there are new tables and updates to LibLouis, and for those who use eSpeak-NG, that has been updated as well, so please test those. If you are interested in trying the beta out, please see the NVDA 2023.1 Beta 1 Release Announcement.
NVDA 2023.1 and add-ons
For those interested in trying NVDA 2023.1 Beta 1, it is important to know that this is an add-on compatibility breaking release. That is, the add-ons that you used in NVDA 2022.4 will need to be updated to be compatible with NVDA 2023.1. Please don't be alarmed. All of our add-on developers have been aware of this for some time now and working on updating their add-ons. We tell developers to check against NVDA 2023.1 Beta 1 before declaring compatibility. So, they have only recently got a build they can check against.
There is a page on the add-ons site where you can find out the status of your favourite add-ons.
As of Friday the 24th February, already over 35% of add-ons are updated. If you are using Joseph Lee's add-on updater, please update that manually first. Then, you can use it to update the other add-ons before updating NVDA itself to the beta.
CSUN AT Conference 2023
Are you going to the CSUN conference in Anaheim, California this year? It starts in just over 2 weeks! NV Access will be there, sharing the latest news and info about the NVDA screen reader and our community. We'd love to see you there! We are presenting "NVDA 2023: New and Upcoming Features" on Wednesday March 15 at 3:20pm in Grand GH and it promises to be a great session!
Thanks to CVS Health
Another company attending CSUN this year is CVS Health. NV Access (makers of NVDA) is always interested in talking to organisations who share our passion for making the world a more accessible place. CVS Health's accessibility department recently made a donation to NV Access, and were keen to share the reasons why. Monica Goel, Executive Director, CVS Health Accessibility, explained on LinkedIn:
"CVS Health Accessibility is happy to announce a donation to NV Access Limited in support of their mission that every person who is blind or vision impaired deserves the right to free and easy access to technology, regardless of their language, location, or financial situation.

…

We at CVS Health #Accessibility look forward to building a productive relationship with NV Access as we continue to use #NVDA software to help improve accessibility of our products and services for our customers and colleagues with #disabilities."
Thank you so much to Monica and to all the team at CVS Health! Your support means a lot to us, and to our users, and we greatly appreciate it!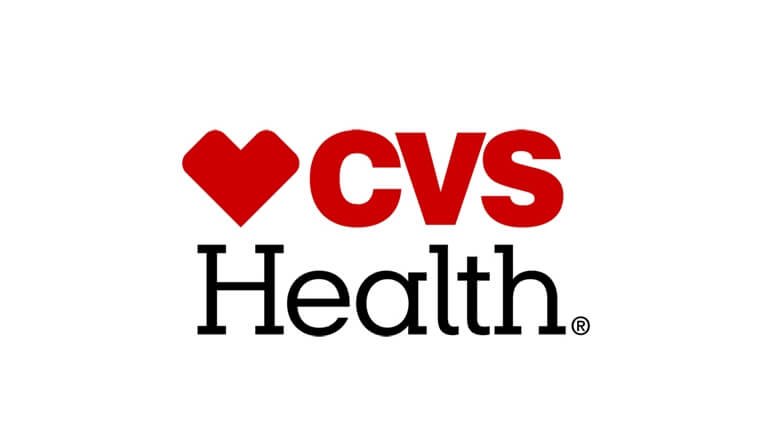 RSS update
Last edition, we posted a very popular article on RSS readers. RSS is a very handy format for receiving all kinds of information. There's even an RSS feed of the NV Access In-Process blog! Following that post, we had several readers contact us with other suggestions. We've updated the article on RSS readers with details of even more RSS readers!
Paragraph Style
One of the new features in NVDA 2023.1 I didn't mention above, is the headline update in the highlights section. It reads: "A new option has been added, "Paragraph Style" in "Document Navigation". This can be used with text editors that do not support paragraph navigation natively, such as Notepad and Notepad++". What does that mean? This feature lets you change how the caret moves when pressing control+up arrow or control+down arrow to move between paragraphs.
NVDA's settings dialog includes a new category: "Document navigation". The first (and so far only) setting in this category is "Paragraph Style". You can set the paragraph style to the following:
Handled by application. This is the default option and works the way things do now. That is, it leaves it up to the application whether it implements a way to move by paragraph.
Single line break. This works the way Microsoft Word 365 works. Anytime there is a hard line break (eg where enter is pressed), that will be treated as a new paragraph.
Multi-Line Break. This works the way many people expect paragraphs to work. That is, you need to press enter twice to add a blank line and make a new paragraph.
This can make navigating by paragraph available in programs such as Notepad, where it is not available already. It could also be used to change the behaviour in programs which do offer it such as Microsoft Word. If you don't like the default behaviour of any press of enter being considered a new paragraph for the purpose of navigation, then you can now change it. Note with Word specifically, Word itself will still treat paragraphs the same way for the purpose of paragraph formatting etc.
That's all for this week. We'll be back in March with more news as we get closer to NVDA 2023.1.